New 4-part online series starting Sunday 3rd September!
We are delighted to invite you to join us for our new online series focused on Hope, featuring some fantastic Palestinian speakers!
Series information:
Week 1:  Sunday 3rd September @7pm. Hope in who? Summud, featuring Marah Sarji
Week 2:   Sunday 1st October @7pm. Hope for what? Exploring solutions with Jonathan Kuttab
Week 3:  Sunday 5th November @7pm. Hope by us, what can we do? Hamed Qawasmeh – founder and director of Hebron International Resource Network.
Week 4:  Sunday 3rd December @7pm. Hope in the darkness. Featuring Dr. Yasser Abu Jamei from Gaza.
Registration:
To register for this event, please click here: Zoom registration
This series is FREE to all Sabeel-Kairos paying members. Non-members will need to make a donation of £10 for the series.
Study Guide:
Revd John Howard, Trustee of Sabeel-Kairos UK has produced this study guide to provide additional material throughout the series to use with small groups or individually. It explores the topic of the week further, including bible verses, questions for discussion and prayers.
Hope for Palestine Study Guide Final
Speaker Biographies:
Marah Sarji:
Marah Sarji is a Christian Palestinian, born and raised in Nazareth. She is currently a PhD student of Theology at Princeton Theological Seminary in the USA. On a mission to mobilize Palestinian youth, Marah is active in various movements to encourage critical thinking and active work towards envisioning a just future in the land. She is interested in bringing her faith and passion for justice together through her career, with an emphasis on the experiences and theology of women in Palestine.
You can watch Marah in this video speaking at the Christ at the Checkpoint 2022 conference.
Jonathan Kuttab: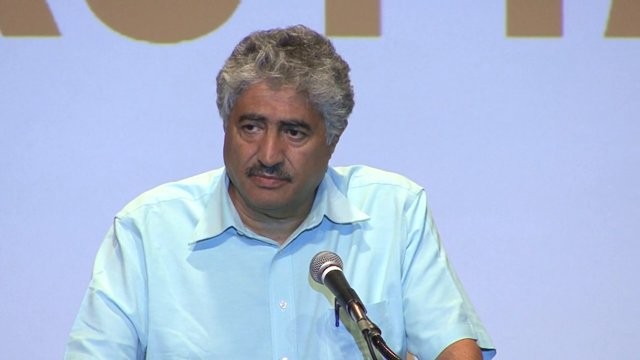 Jonathan Kuttab is a co-founder of the Palestinian human rights group Al-Haq and co-founder of Nonviolence International. A well-known international human rights attorney, Jonathan practices in the US, Palestine and Israel. He serves on the Board of Bethlehem Bible College and is President of the Board of Holy Land Trust. Jonathan was the head of the Legal Committee negotiating the Cairo Agreement of 1994 between Israel and the PLO. He is currently the executive director of Friends of Sabeel North America (FOSNA).